The best of local produce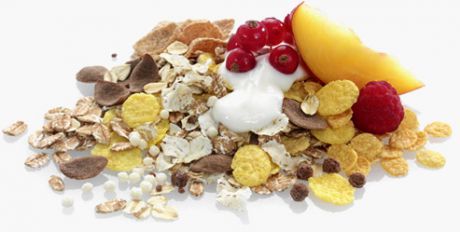 Rubinmühle has lived in harmony with the surrounding nature since its beginnings. Because first-class natural raw materials are essential for the daily work and ultimately decide about the quality of the final product. We choose not only high-quality raw materials with critical care, but also our suppliers. Our long-standing cooperation with proven suppliers of raw materials is particularly important to us.
Everything you ever wanted to know about oats, you can find on the website www.alleskoerner.deof the german "Grain Food Products Association". 
Climate protection as an end in itself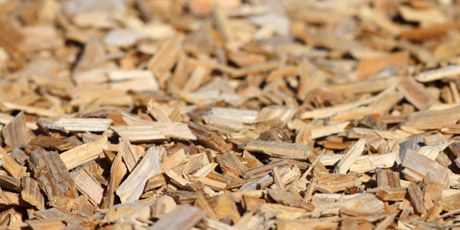 In-house energy production
Ecology and sustainability are principles which also enjoy priority in the company. Thus, all of our process steam and also the energy for heating have been produced since early 2006 by our in-house heating plant, which is fully fuelled with wood chips.
We generate a part of our energy requirements using photovoltaic and even our traditional waterwheel today powers a generator.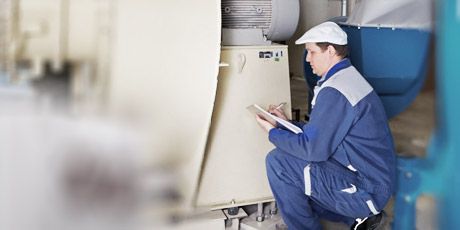 Sustainable energy management
To realize the above mentioned objectives, we have introduced an energy management system according to the standard DIN EN ISO 50001:2018. Compliance with these standards is verified by certification.
We will achieve the efficient use of energy through continuous improvement of our processes using state of the art technologies.   Today we can already partly rely on a climate-neutral energy supply on the basis of 2006 biomass cogeneration plant and our photovoltaic system. 
Organic and certified according to natural standards
Out of conviction and commitment to our region,
we process only grain from Europe.
Most of it is even from Germany.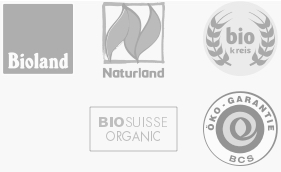 Products with organic certification
Our long-standing membership in the farming associations of Bioland and Naturland is proof of our efforts in the area of organic products. Since years we are certified according to the requirements of the (EC) regulation 834/2007 by BCS Öko-Garantie GmbH (Code DE-ÖKO-001). On request, almost our entire range of products can therefore also be produced using organic raw material.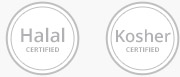 Now also Halal and kosher
Issued by the halal control Institute and the kosher certification body in Germany.
Further Certifications are individually available. 
Faitrade
Utz
"Herkunftszeichen Baden-Württemberg"
"Reginalfenster"
Projekt Vegan